Hosted Buyer, Networking and Seminar Cell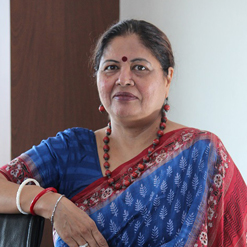 Nirupa Bhatt
A prominent persona of the Indian Gems and Jewellery industry, Nirupa Bhatt heads the operations for India and Middle East of Gemological Institute of America (GIA), a non-profit organisation considered to be the world's foremost authority in gemmology. In this role, she has been taking GIA's services to over 60 locations in India, prominent locations in Middle East & Turkey.
Her illustrious career spanning over two decades includes invaluable experience in across the value chain of gemstone including mining, manufacturing, retailing and now education / grading. While heading Rio Tinto in India, she developed the Business Excellence Model, a quality initiative that helped establish Brand India in the global markets for diamond and jewellery manufacturing.

Over the years, she has received many global honours for her contributions to the Gem and jewellery industry. She is Director of the All India Gem and Jewellery Trade Federation (GJF) Board, Director of the of Gem & Jewellery Skill Council of India (GJSCI) - under governance of National Skill Development Council (NSDC), Invitee to the Marketing Committee of the Gem and Jewellery Export Promotion Council (GJEPC),

Founder Chairperson of Women's Jewellery Association (India) - a platform that intends to expand its reach to women professionals who are engaged in direct or allied services to G&J industry.

Have been on Judges Panel of: National Jewellers Awards – India / Jewelry News Asia Awards (JNA) – Hong Kong / GJEPC Annual Awards.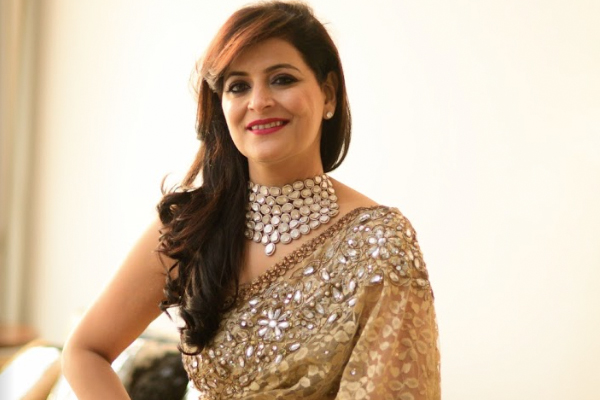 Prerna Khurana
Honored with the title of 'Woman Entrepreneur of the Year 2015" by GJTCI and "Pride of Amritsar" by Punjab Kesari Group, Mrs. Prerna Khurana is the evangelist responsible for the conceptualization and promotion of the much recognized brand 'Khurana Jewellery House'. With over 13 years of experience in the industry, she is a marketing strategist with a specialization in - online and offline promotions, strategies involving the sales and reputation of the brand. She is also the 'Taste-maker' at KJH responsible for the flawless jewelry designs that are brought to the market by KJH every year. Her work also revolves around product management, resource allocation and operations. The modern twist to the glorious KJH jewelry is her brain child.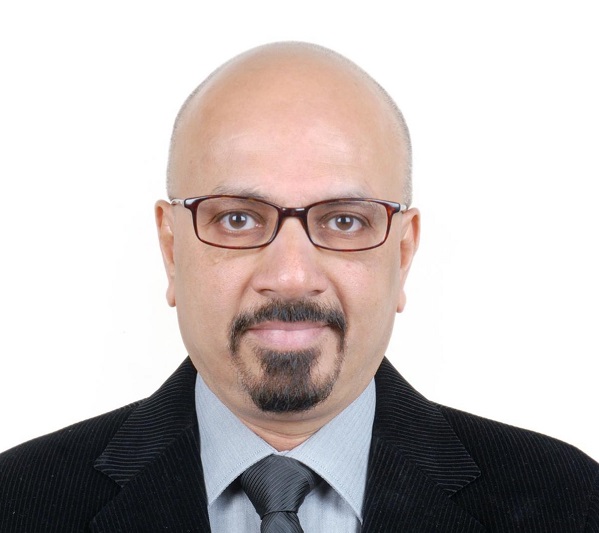 Anil Prabhakar
Achievement oriented Sales, Marketing & Business Development professional with expertise in handling Profit Centre responsibility in Retail (B2C) & Channel Sales (B2B) , Marketing, Strategic Alliances, PR and Communication Assignments

Exhibitor Cell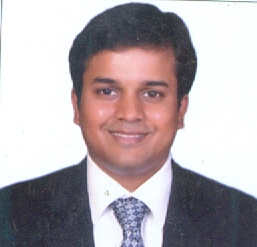 Karan Garodia
First generation jeweller, Mr. Karan Garodia started learning the ropes of the trade at the age of 16 along with his graduation in commerce from the prestigious Sydenham College... Along with his Jewellery Designer Wife, Nidhi Garodia & Brother, Varun Garodia, Karan owns SANSKRITI Jewels, renowned for making handmade designer couture jewellery... A Solitaire Design Award Winner and a 2-time IIJW Participant, SANSKRITI Jewels is listed among the top 36 jewellery manufacturers of India by IIJS Signature... and has an elite clientele across India spreading from Chandigarh to Chennai...Karan is passionate of making most unique jewellery with utmost quality & finesse at most affordable prices... As a couture jewellery enthusiast, Karan believes that finest couture jewellery manufacturers across the country should unite and make a one of a kind platform for themselves to make the couture jewellery trade flourish for one and all... and that's why... COUTURE INDIA..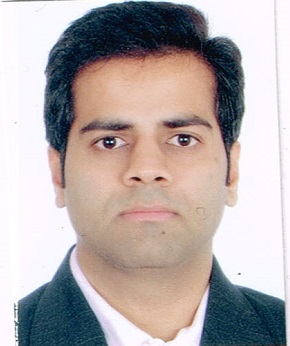 Milan Chheda
Being in the Trade for more than 15 Years & having no Jewellery Background, Mr. Milan Chheda has worked really hard to achieve what he is today!!! Having worked in many Renowned Companies for almost 9 years, Milan joined hands with his Friend Mr. Vikas Jain & started TARA FINE JEWELS with the aim to give the country only the BEST in Studded Jewellery. Their Company today is one of the most sought after Source for COUTURE DIAMOND JEWELLERY….. They believe in creating Master Pieces that speak about the wearer in the Most Glowing Terms and spare no Efforts to make them absolutely Beautiful & Flawless.
Always smiling, Ready to help everyone, Never Give up Attitude, Adaptive to any Situation, Easy Going are some of Milan's qualities which anyone who knows him will vouch for. He believes that the Country has a lot to Offer in Couture Jewellery and therefore urges to his Fellow Designer Manufacturers to participate in the Couture India Show, 2016. He is very positive that this Show will soon become one of the Most Sought after Exhibitions after the IIJS & SIGNATURE IIJS.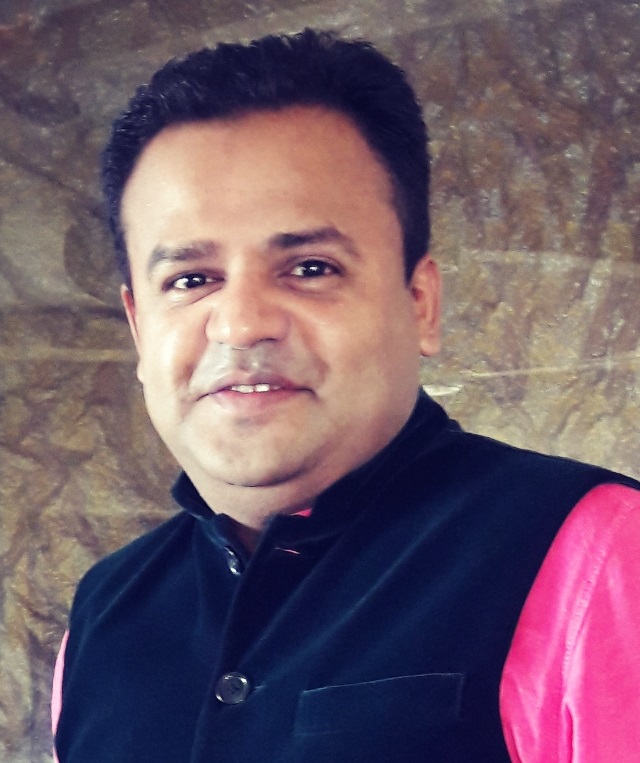 Suken Shah
Since last 15 years we are into manufacturing of exclusive studded jewellery base in - Mumbai, India. Our designs are handmade and are inspired by the rich Mughal era jewellery. Our motto is to preserve rich Indian heritage that we inherit and create unique exclusive jewellery. Sparsh Jewellers not only promise beautiful, well crafted jewellery but also deliver personalised jewellery and cared-for excellent consumer experience. The team at Sparsh Jewellers is headed by Mr. Suken Shah along with his wife Mrs. Hema Shah (Jewellery Designer), along with a group of experienced and highly qualified executives. With a well experienced design team, Sparsh Jewellers adheres to the latest in jewellery design & production. Our Collections are true works of art, transforming inspirations from nature, precious stones and finest metals into creations that are sought-after by men and women of all ages and traditions. In a short span the Sparsh Jewellers label has become synonymous with setting high standards for style, quality, detailing, design and elegance. This is a line of limited edition jewels that lets you indulge in the luxury of affluence.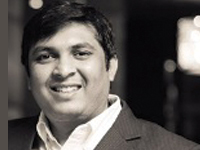 Jaymin Vora
Born into a family that understands jewelry, like none other, Mr. Jaymin had his path in life set from the very beginning. A man passionate about design, and obsessed with perfection, he belongs to the second generation of the Vora family, the proud owners of Romil Group. Romil, a venture by Mr. Himat Vora, who stayed true to his name and mustered the courage to take matters into his own hands at a very young age. His love for diamonds, backed by his tremendous skill set, led to the inception of Romil Group back in 2003. Initially catering to markets in the USA, it was in 2009 when the group decided to enter the domestic markets. With Mr. Jaymin entering the scene, it is only a promise of growth as the influx of fresh blood is always welcomed. With over a decade of experience in the jewelry business, he has restructured Romil Group for the better, and his involvement in the process, right from designing to marketing is only testament to the fact that he is indeed a true craftsman with an eye for intricacy.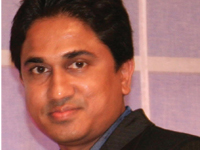 Mansukh Kothari
Mr. Mansukh Kothari  A first generation entrepreneur, Mansukh Kothari began Vasupati Jewellers with an aim to revive ancient Indian jewellery making art forms such as naksh, filigree, kundan, jadau and temple work. Keeping innovation and design as the guiding principle of the brand, Vasupati Jewellers has been the winner of the Jewellery Choice Design Award consecutively in the year 2015 and 2016. In 2008, Mr Kothari became a founding member of Gems and Jewellery Federation (GJF) and thereafter was inducted in the governing Board of Directors till 2013. In 2015 he was elected as it's Zonal committee member. He has been elected as Committee of Administration Member of GJEPC for Gold Jewellery Panel in 2015; as well as a Co-Convener for Gold Jewellery Panel and Committee Member for IIJS Exhibitions. Currently, Mr Kothari serves as the Convener- IIJS Exhibitions and Convener- Gold Jewellery Panel.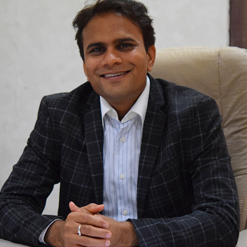 Vikas Mehta
Mr. Vikas Mehta, CEO of Achal Jewels is a dynamic entrepreneur with a vision to come up with world class jewellery experiences in India. While talking about Couture India, he says, "I feel that with Couture we are creating new standards for jewellery shows in India, we are setting the bar high. Being on the committee is a big responsibility for me, and I wish to carry it out in the best possible way, ensuring the show does not disappoint its visitors year after year."